Cherohala Skyway Visitor Center
Smoky Mountain Harley-Davidson ~ Maryville TN
129 Dragon Shine & Helmets
Appalachian Driving Experience
Wolf Creek General Store & Cafe
Iron Works Grill, Tellico Plans TN
Iron Works Grill, Tellico Plans TN
Claw of the Dragon ~ Southwest Virginia
Wheelers Performance ~ Robbinsville NC
Lynn's Place ~ Robbinsville NC
Cherokee Realty ~ Robbinsville NC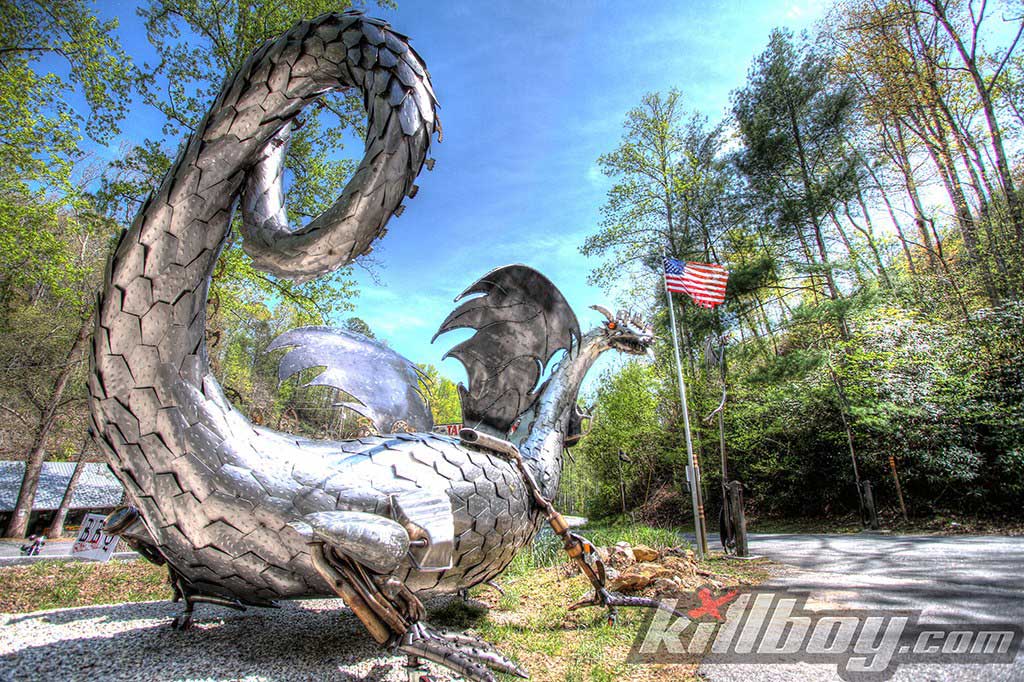 Tail of the Dragon at Deals Gap with 318 curves in 11 miles: America's number one motorcycle and sports car road.
Designated US 129, the road is bordered by the Great Smoky Mountains and the Cherokee National Forest with no intersecting roads or driveways to hamper your travel. It is considered "the destination" for thousands of motorcycle and sports car fans throughout the spring, summer, and fall. Can you brave it? It's best to be cautious as the turns are tight, but the Tail of the Dragon is guaranteed to be the ride of your life.
The nearby Cherohala Skyway is quickly becoming a destination too, with its remote 60 miles of breathtaking scenic mountain highway. The area also has other incredible roads like the Moonshiner 28, Foothills Parkway, Smoky Mountain Loop, Devils Triangle, Blue Ridge Parkway, The Gambler NC209, Diamondback 226, Devil's Staircase, Six Gap North Georgia, The Snake US421 and many Great Forest Service Dual Sport and Jeep Roads.
The Complete History of US 129 from Chiefland, FL to Knoxville, TN
by Ron Johnson 2020
December 26, 2022
We hope that you all had a great Christmas and survived the "bomb cyclone".
Here at the Dragon we saw just a dusting, but the temperature hit 0 one night at the lower elevations and -10 or even lower on the Cherohala Skyway. It will be warming nicely from the 27th to end the year with high temps in the mid to high 50s. The new year prediction looks even warmer with highs in the 60s but there is a possibility of rain on the 3rd and 4th.
We are looking forward to opening our Tail of the Dragon T-shirt Shack March 3rd weather permitting. Hope to see you at the Big Metal Dragon sometime in 2023.
Foothills Parkway Construction Progress
Sections of the Foothills Parkway between US129 and US321 are still under construction, but are now open. Expect delays and debris on the roadway, proceed with caution.
Tail of the Dragon Store
Tail of the Dragon offers custom signs in both street sign and shield format. You can add a photo too. What a great way to remember your trip to the Dragon. 
Tail of the Dragon Store
Find your swag for all the great roads including Cherohala Skwyay, Tail of the Dragon, Moonshiner 28, Devils Triangle, Six Gap, Diamondback and more. 
New Jersey Family at the Tail July 3, 2020
Upcoming 2022 Events
From official rallies with hundreds of attendees to a small gathering of friends, our region is ready to host your group. Let us help you plan your event.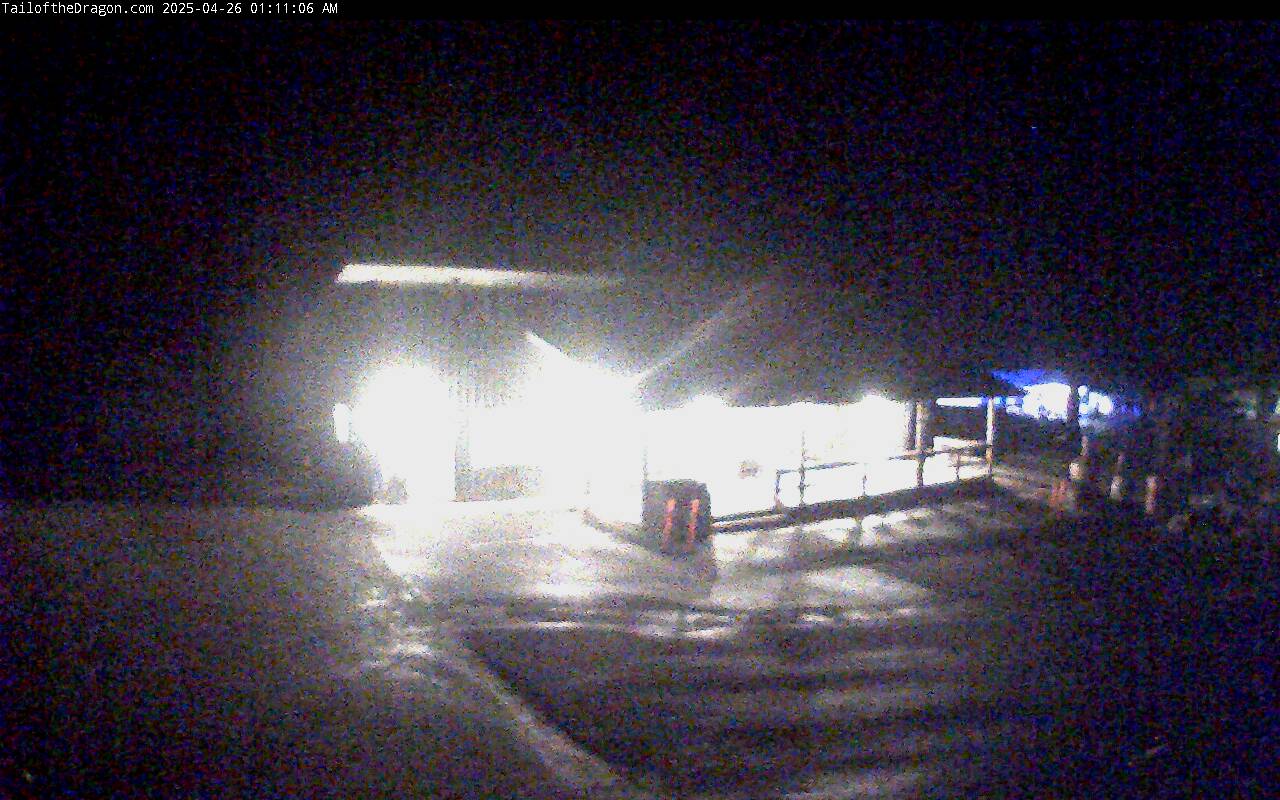 There are a wide variety of accommodations in our area. These range from basic tent camping to exclusive mountain top resorts.