How to DRIVE the Tail of the Dragon
The Tail of the Dragon is not a difficult road. And with a few tips and tricks, it can be an unforgettable experience.
TRUCKS ON THE DRAGON. It is now illegal for trucks longer than 30 feet to operate on the Tail of the Dragon. However, it is not uncommon to see trucks that are either lost or using US129 as a shortcut. Read the history of this long battle to ban trucks on the Tail of the Dragon. 
Trucks are usually traveling slow allowing you time to take precautions. Watch for signals from traffic coming at you. Many times they will escort a big truck over the Dragon and wave a warning to you to pull over. Ignore these warnings at your own peril.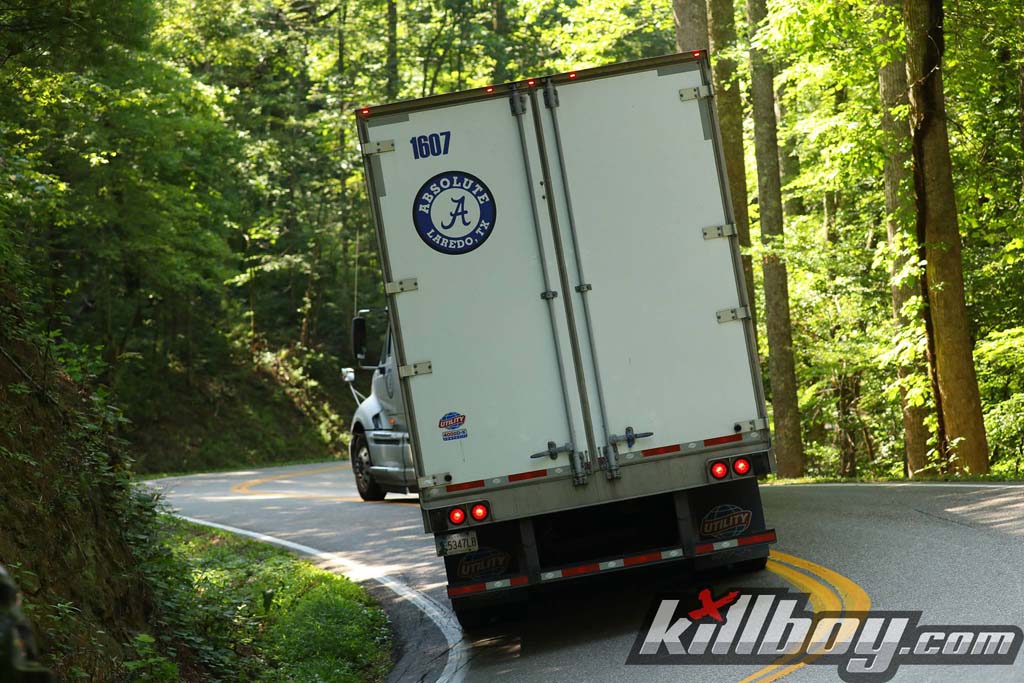 EThis is our most important tip that applies to all vehicles.
STAY IN YOUR LANE. Law Enforcement will ticket vehicles even touching the double yellow. Vehicles cutting the corners and taking chances that might appear "fun", but this style of driving on the Dragon can cost you dearly. The challenge of the Dragon is to take the many curves in the best line possible and both lanes IS NOT "the line".

HUG THE WHITE LINE. If you see another vehicle coming at you in your lane, hug the white line in your lane. In all likelihood you can avoid problems if you stay alert and watch ahead. Don't go off the mountain to avoid anything.

SAFE ZONE. Keep a safe distance between you and the vehicle ahead of you. Watch your rear view mirrors for faster vehicles.

PULL OFFS. If you see a faster vehicle coming up from behind pull over at one of the many paved pull-offs.  It is much safer to let a faster vehicle around you than to try and outrun them. NEVER stay left trying to keep someone from passing you. NEVER pull off the road onto the shoulder unless it is paved or gravel. It may be illegal to pass on the Dragon, but I'll let a faster vehicle get around me to protect my safe zone. It will be their citation.
#2 DRIVE AT YOUR SKILL LEVEL
DRIVE YOU SKILL LEVEL Don't try to push it, there will always be someone faster than you. 
FOCUS. Watch the road, your mirrors,and other vehicles. If you want to sight-see, pull over at one of the many paved pull-offs or stop at the Calderwood Dam Overlook and enjoy the show.
BRAKE EASY. Do not over-use your brakes. Use your gears and DOWNSHIFT. A good Dragon driver WILL NOT use a lot of brakes. Most of the accidents on the Dragon are due to speed and then over-braking. 
DON'T BE SPOOKED.  Do not make sudden avoidance moves. You might have to adjust your line to avoid a car, truck, or bike, but DO NOT lay on the brakes or turn off the roadway suddenly unless that is the only option. Motorcycles might dent your car, but that is better than going off the bank and hitting a tree sideways. If a motorcycle is in your lane that is their mistake and problem. Don't let them force you into a worse situation for yourself.
CARELESS DRIVERS ARE NOT WELCOME. Show off your drifting and speed at a closed course.
MAKE SEVERAL RUNS, the first is always a nervous one and have fun on the second and third runs.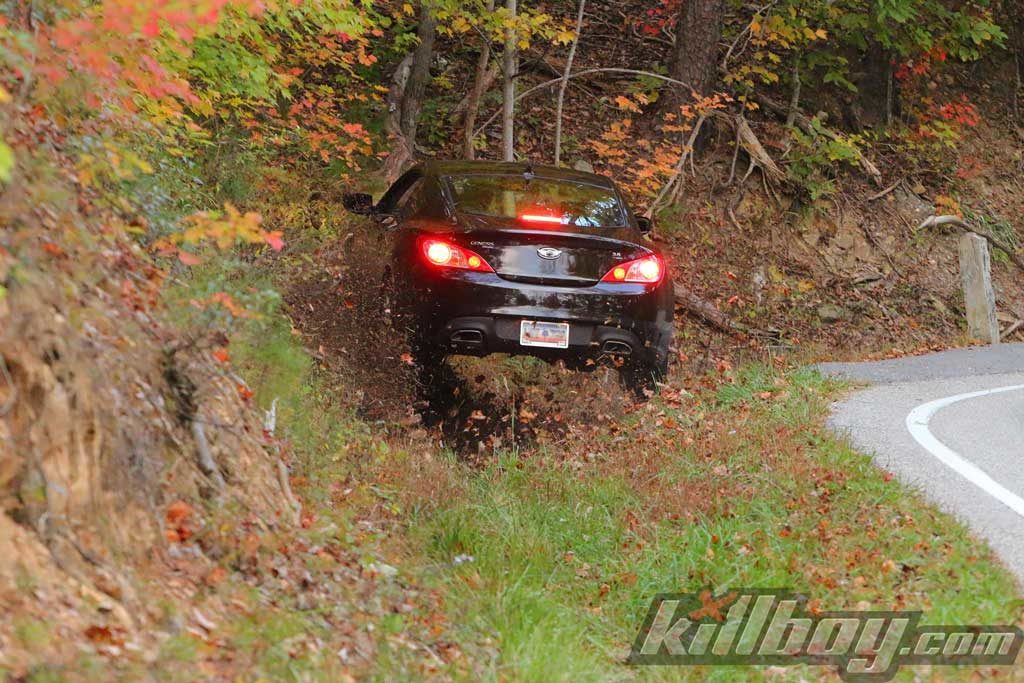 BE ALERT. Use the paved pull-offs for sight-seeing.
WATCH FOR WILDLIFE. We have seen deer, bear, turkeys, and wild boar on the roadway. 
TIME TO DRIVE. Avoid the Dragon during heavy traffic times. Weekends from 11 am to 5 pm are the busiest. These are the times to lay back and watch the "show". The early mornings (before 11 am) and the late afternoons (after 5 pm) have the least traffic.
MECHANICS. Make sure your vehicle is mechanically sound.
START EASY and let your tires warm up.  There is a reason the first turn on each end of the Dragon are named "Beginner's End"
Medical help is 30-45 minutes away. The emergency room is at least an hour away. This is no place to be injured.
99% of the accidents on the Dragon come from the following:
Too much speed
Too much brakes
Inattentiveness
Driving above your abilities
Blount County Rescue Squad is a 501c3 non-profit agency that has been serving the citizens of Blount County and the Dragon since 1958. BCRS is staffed completely by volunteers, and there is no charge for our services. All funding for BCRS comes from generous donations from our community. We receive no funding from government agencies.